Tags
14 FREE Social Media Strategies for Small Business in 2013!, @salesthereapist, Apex, Apex NC, Blogger, blogs, Cary, Dale Carnegie, Detroit, economic development, facebook, google +, IMUSM is your Mom & Pop One Stop Shop for Social Media, IMUSocialMedia, Inside919, North Carolina, small business social media, Triangle, Triangle NC, twitter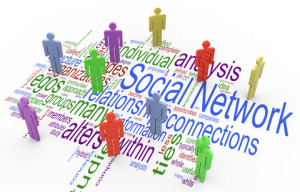 If you own a small business with less than 12 employees, we want you! As your business grows so does your collective responsibility; with only 86,400 seconds each day from the time you up until you get up again, your plate is full.
In most situations as your business grows, the natural plan to outsource certain aspects of the company become reality; focusing on core business activities means profit and success. Doing everything yourself is simply not productive.
One of the first things outsourced is bookkeeping. As you assess time, client acquisition, and money, having professionals taking care of invoicing, budgets and taxes make sense.
Number two has to be social media. No small business has the time to do it right. The key ingredient is time. Being consistent and visible is vital. It is not who you know or what you know, it is who knows you and will purchase your products and services. Facebook and Twitter are great platforms to market on but regularity is critical.
You simply need the professionals at IMU Social Media. We become your marketing arm and we do it with cost in mind. We are among the least expensive content marketers, yet we are one of the highest-quality writing teams in the Southeast with a team of writers who become you in every respect. We learn about your industry, your business, your competition, your community, and your mission. We indeed become you… IMU!
Give us a chance to partner with you and grow your business on the website. We do comments, tweets, and blog posts on time and with no worries. We watch what your clients and readership post as well. We are skilled at reputation management and protecting your good name. And we also edit and rewrite website content to make your landing pages one voice and very conversational.
We love micro and small businesses because we are one too. We love Mom & Pop's because we are one too.
With a money-back guarantee and no contract to sign, all we need is the opportunity to work with you. From pizza to countertop to plumbing to the coffee shop, we want to be you!
IMUSM means Identity, Message, Understanding, Service, (and) Management.
Call us today for a phone consult. IMU Social Media and success go hand-in-hand!
**
This post is brought to you by your Triangle Social Media Specialists located in Historic Apex, NC.
Jim Vogel
Owner of I.M.U. Social MediaBox 2022
Cell: 919.244.6989
jim@imusocialmedia.com
https://www.imusocialmedia.com and https://www.facebook.com/IMUSocialMedia
Identity, Message, Understanding (IMU) Service & Management (SM) IMUSM!
NOTICE: The information contained in this article is intended by IMU Social Media for the SOLE use of the individual(s) who reads it. Any information contained within it is for the reader's use and can be shared and linked to other interested parties.