Tags
Apex, Apex NC, Be The Gorilla, Blogger, blogs, Cary, Come Fly with IMUSM, content distribution, content marketing, Detroit, dynamic content, economic development, google +, IMUSocialMedia, Inside919, North Carolina, RSS Feeds, small business social media, social signals, Triangle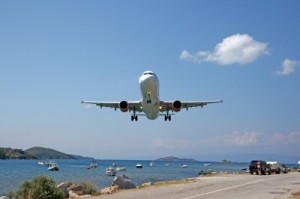 If you could talk to airline pilots and ask them what they have to do to be completely focused on the flight, these professionals would most probably tell you about these three variables:
Course
Speed
Altitude
Small business social media is much like flying the big jet.
Every day businesses must take off and stay on course ahead of the competition. The flight plan is everything.
Speed is a critical variable as well. Wiki-wiki means speed in Hawaiian. IMU Social Media always talks about quickness and that sense of urgency. Timeliness always generates emotion. And emotion always creates motion on the part of the customers and potential customers. But as they say… watch your speed. Always be slightly ahead so you have the clean air. That is the BIG advantage for small business.
Altitude is possibly the most critical of all. You have to know how to take off, climb, level off, descend, and land without mistakes each and every day.
Success is everything. How many times has a business said, "we landed a customer!"
On any given flight, passengers put their complete trust in the pilot. Passengers often thank the pilot as they exit the plane; landing safely means something!
Let IMU Social Media help fly your business with great content and strategic content marketing. We will help you stay on course, adjust the speed, and stay at the right altitude as you grow.
Your customers trust you. And they will thank you for the great job. Visibility and activity define social media success. Every pilot needs IMUSM sitting in the cockpit. It makes sense.
Happy flying! Wiki-wiki!
**
Jim Vogel
Owner of I.M.U. Social Media
Box 2022
Apex, NC  27502-2022
Business: 919.533.9069, 704 266 2590
Cell: 919.244.6989
jim@imusocialmedia.com
https://www.imusocialmedia.com and https://www.facebook.com/IMUSocialMedia
Identity, Message, Understanding (IMU)  Business & Economic e-Development
NOTICE: The information contained in this article is intended by IMU Social Media for the SOLE use of the individual(s) who reads it. Any information contained within it is for the reader's use, and can be shared and linked to other interested parties.
Photo: James Barker, freedigitalphotos.net