Tags
Apex, Apex NC, Blogger, Cornelius NC Google e-city, Davidson, Detroit, economic development, Following your passion, IMUSocialMedia, Inside919, Lake Norman Small Business Network, LKNSBN, NC, Networking, North Carolina, Success, Triangle, Triangle NC, Warning: Do Not Follow Your Passion When Starting a Small Business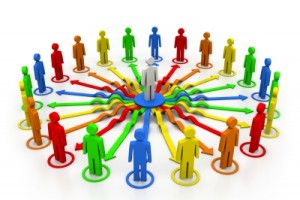 Most experts agree that it is tough being a small business owner. In fact, many small businesses fail within the first three years, a good number of those before the first year anniversary. Small business is not for everyone.
I.M.U. Social Media LLC (IMUSM) is turning 12 years old on  July 16th, 2023.
Our small business, located in Davidson, North Carolina, has a very simple objective. We work for other small businesses that have very little time to do business on social media. In essence, we do content creation and placement strategy for organizations and solo professionals who need the presence and need help. Our team of writers produces about 15 blog posts a month for our clients; and we manage Facebook, Twitter, Google +, LinkedIn, and Pinterest for them as well. From a Triangle-based ophthalmologist to a Michigan remodeling company, we learn each and every business from the ground up and we grow their business in virtual directions, never skipping a beat. In fact, we have made every deadline asked of us since August 2011. It is a track record we are very proud of and we adapt and change every day to maintain it.
We know that across Lake Norman, the Triangle, and beyond, professionals are leaving the corporate world, either by choice or as an employee no longer needed. Every one of them holds that entrepreneurial spirit to build a vision and be successful as a new chapter of life unfolds.
The following advice about growth, challenge, and success will prove invaluable to every reader of this blog post.
I.M.U Social Media offers the following nine points of guidance that will save time and money and get your new venture through that challenging first year and beyond:
Honestly assess your professional history and your current situation: Finding where you are as a person is just as important as discovering where you want to go. Write everything down on paper. It is paramount to develop improved processes from the data.
Follow an income path FIRST and your passion second: Do not follow your passion. Yes, you read this right. This advice will save money and time. Sit down and look at what you are good at and bolt your passion to it. Passion does not pay the bills. For example, if you were a corporate bookkeeper, you might want to start your own accounting business. However, after your history and current situation assessment, you might consider starting a senior financial services business to support the growing Baby Boomer generation; there could be less competition and more need. Niche businesses have a better chance of succeeding.
Surround yourself with great people: Success is a team sport. The advice we received from our friends and business associates in the first few months of IMUSM paid dividends. You might not agree with all of it but listen to every suggestion. Take all criticism, good, bad, and ugly, and move forward, never looking back.  
Be patient and consistent: Do not waver and be steadfast. Never give up. Stick to your goals and objectives even if your income is slow to come.
Be a student of the game: Learn everything about the industry you are now in and what the competition is doing. Being the best at what you do spells success.
Have an excellent web presence: You are what people see and read. Have a good website. Have a consistent and visible presence on all popular social media sites, especially Facebook and Google My Business. Visibility is a numbers game. The more people who know what you do and why you do it, the greater the chances for success.
Network: Meet professionals just like you who have achieved success or who are also in transition. The local Chamber of Commerce and local networking groups are two great places to meet individuals with like interests. Support from others can truly mean success.  
Get that very first client and grow: Motion creates emotion. A good start-up needs a client.
Do not do it all yourself: As growth happens, give up being a salesperson, a bookkeeper, an owner, an employee, and a social media guru. Success is a team sport. Give up some responsibilities and grow. "Let go, let dough!"
When I left the corporate world back in September 2008, I built an independent sales training company that eventually was over $17,000 in debt. We had no steady clients and the economy was bad. The "secret sauce" is in knowing that the economy makes NO DIFFERENCE in growing start-up businesses. It is up to you, and only you. There are no excuses. It is all about the launch, patience, a game plan, and a little luck. Please stay focused and follow the nine points as best as you can.
Do NOT follow your passion first; follow what you are best at and bolt your passion to it.
Sales training is my passion, but it was not paying any bills. I dumped my passion, as hard as it was to let go, and I used my talents as a writer to recreate myself and start a brand new business. I have never, ever looked back.
There is nothing better than dumping the bureaucratic inertia of a past career and working for you. Just follow the money and use your talents to achieve what you want. It is all up to you, with a little help from your friends.
Remember, DO NOT follow your passion first; follow what you are best at and bolt your passion to it.
Good luck and hard work to make it happen!
Best,
Jim
Photo: IMUSM