Tags
Apex, Blogger, Cary, Chamber of Commerce, Cornelius NC Google e-city, Davidson NC, economic development, facebook, Free Stuff, google +, Google My Business, IMUSM, IMUSocialMedia, Jim Vogel, Lake Norman Chamber of Commerce, Lake Norman Small Business Network, LKNSBN, Michigan, NC, North Carolina, small business social media, Triangle NC, twitter, Word Press. Blogger
I.M.U. Social Media LLC
State of Social Media 2023
The Challenges Ahead.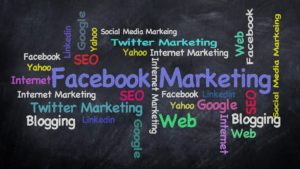 Business Facebook is an important platform for organizations that support visibility and marketing through reach (people seeing the post) and engagement (people who like, share, and comment).
Visibility, strategy, and consistency are critical on this platform.
Mention Facebook to patients/ clients sitting in the waiting area. Most of them are on their phones. Ask them to like your page and give you a recommendation (Facebook); have them find you on Google to give you a review as well. Another good time is when people leave the office after an appointment. Ask them to like and share the business page.
On Facebook, posts involving fun, education, and information work best when used in conjunction with search terms (#hashtags).
Occasional posts like "caption this", fill in the black, and trivia are posts intended to increase engagement.
It is important to note that reputation management and FB message monitoring are integral to any business and they are free as part of our IMUSM service menu.
Twitter is an outstanding platform to increase visibility as a local regional authority. Following media outlets, newspapers, chambers, and associations add breadth to small business visibility. Tweets quickly establish local and regional credibility and allow information immediacy to followers and others in the feed.
Google controls almost all online information like Amazon controls the commerce of volume. There are 63,000 searches a second on Google. It is critical to have a strong business presence on this platform through Google My Business.
Having a presence on Google My Business will increase indexing (ease of being found) and create an array of visibility only Google can give.
Client authored reviews on Google are essential, and regular post placement on this business platform is very important for small businesses.
Blogging is another strategic aspect of business marketing on social media. Google reads the first and last line of every blog and determines whether real people are writing real stuff for real people. If that is established, Google visibility will increase based on the regularity of this narrative blogging content. Websites with blogging typically are found more quickly through a Google search than those that do not consistently blog.
The ONLY purpose of platform management and content creation is searchability. For example, quick searches like "dentist Charlotte" and "dentist near me" are the most common searches for active social media users looking for a dentist. Think of SEO (search engine optimization) as SEF (search engine finding). Promoting SEF can make a huge difference in new business acquisitions.
Integrating a content game plan for Business Facebook, Twitter, Google My Business, and blogging makes for the potential of increasing business success.
This is what IMUSM does for small businesses and solopreneurs.
**
This team-spirited post is brought to you by your narrative content specialists, I.M.U. Social Media LLC, headquartered in Davidson, NC. 
Jim Vogel
I.M.U. Social Media LLC
16123 Lakeside Loop lane
Cornelius, NC 28031-0360
Business: 704 800 6152
Cell: 919.244.6989
jim@imusocialmedia.com
http://www.imusocialmedia.com and https://www.facebook.com/IMUSocialMedia
Identity, Message, Understanding (IMU) Strategy & Management (SM) IMUSM!
NOTICE: The information contained in this article is owned by I.M.U. Social Media LLC and is intended for the SOLE use of the individual(s) who reads it. Any information contained within it is for the reader's use and can be shared and linked to other interested parties. We want everyone more successful!
For great support, join your local Chamber of Commerce.
Photo: Kevin King, Pixabay