Tags
13 Ways to Grow Success Through Social Media, Apex, Apex Jazz Festival, Bing, blogs, Business Social Media, Cary, Content, Davidson, Davidson NC, economic development, facebook, google +, IMU, IMU Social Media First Anniversary, IMUSocialMedia, Inside919, Jim Vogel, Lake Norman Small Business Network, leadership, LKNSBN, LKNSBN Lake Norman Small Business Network, Lower Michigan, Lucky 13 and the Golden Age of Content!, marketing, Michigan, NC, North Carolina, social media, social media and business promotion, Social Media for Small Business, Social Media Marketing Plan, The Trianglr, Triangle, twitter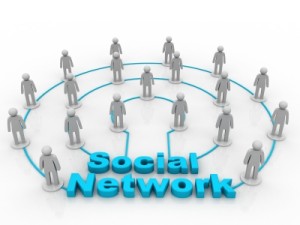 Creating good content is the way small business needs to go in 2021. SEO or what I.M.U. Social Media calls SEF (Search Engine Finding) is the ticket to marketing visibility regardless of the platform. Organic content across the Web has never been more important for small businesses here in North Carolina and beyond. It is true to note that in the age of apps, devices, and smart phones, the printed word is more vital than ever. 2019 signals an age of content for every business owner and solo professionals.
Everything from e-mails, text messages, blog posts, Google My Business, Facebook and Twitter is filled with words and meaning. Good content is the key ingredient to viral visibility and it can often make the smallest of businesses and the least known of bloggers front-page news if the post is indexed by the right sources.
This is a great opportunity for our small businesses. The not so great news is that few people can write as they speak, and that conversational style is not only necessary today across the platforms but mandatory. This conversational style, coupled with excellence in grammar, brings the quality of writing to the forefront. Regardless of curation, distribution, placement, ranking, or feed, content that is polished and well written, even a tweet; is the game-changer.
Local businesses are only as good as the quality of the writing. Mistakes, errors in punctuation, spelling, and grammar, can make the organization and the intended message look unprofessional.
Here is the "Lucky 13" List of 2023 Content Strategy:   
Good content has a plan and a purpose associated with every comment or article
Always focus on the topic and message, and keep blog posts short (300-325 words)
Edit what is written until it sounds mistake-free and conversational when reading aloud
Yes, read everything out loud before hitting send or post
Know primary and secondary audiences and the important differences
Engagement is the top priority, not the number of likes and followers
Likeability is important but a distant second to relationship building
Be the leader and expert in your business and industry
No selling. Just share good stuff
Ask questions and give answers
Join groups on Linked In or Facebook related to the business or profession
Keep the message and the focus local and relationship-driven
Being consistent and visible creates broader markets beyond local; be patient, it will come
Always feature events, people, and commentary that will resonate within the community. Make your business the voice of your organization. It will create loyal clients. Remember content is in vogue; take advantage of it!
Success is in the printed word.
**
This post was brought to you by the writing team at IMU Social Media, your small business strategy and content organization, located in Cornelius, NC. We are #morethansocialmedia
https://www.facebook.com/IMUSocialMedia
https://www.imusocialmedia.com
Cell: 919 244 6989
Text: 704 800 6152
jim@imusocialmedia.com
Photo: I.M.U. Social Media LLC