Tags
Apex, Apex NC, ASBN, Blogger, blogs, Business Blogger, Business Social Media Remarks Presented to the Apex Rotary 1-17-13, Cary, content distribution, Cornelius NC Google e-city, Davidson, Davidson NC, economic development, facebook, FREE Small Business Social Media Strategies From I.M.U. Social Media LLC (IMUSM), FREE Small Business Social Media Strategies From IMUSM, google +, Google e-city, IMU, IMUSocialMedia, Lake Norman, Lake Norman Chamber. Apex Chamber, LNSBN, North Carolina, small business social media, Triangle, Triangle NC, twitter, Word Press. Blogger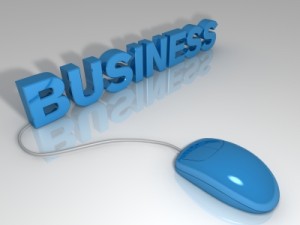 DO THIS IMMEDIATELY!
14 FREE Small Business Social Media Strategies for 2023!
Small business social media activity is essential. Comment on your own business (if adding a thought) and other businesses you support. Use Facebook, Google My Business, LinkedIn, Pinterest, and Twitter on a regular schedule.
Have employees, family, and friends LIKE and follow your business on Facebook, Google My Business, and Twitter. Send everyone an e-mail with the hyperlinks in your signature information.
Brick-and-mortar businesses should place a colorful "attention-getting" sign in the front window announcing the Facebook URL and any other social media presence.
Place a sign at the reception desk or Facebook, Google My Business, and Twitter URLs.
Put Facebook, Twitter, Google My Business (GMB), and blog site URL on business cards, e-mail signatures, stationery, website, and newsletter.
It is important to place (live URLs) Facebook, Blogs, Google My Business, and Twitter information in the signature box on all the outbound e-mails. This is an important and necessary content marketing strategy. We have mentioned this one already! It is very important for outbound marketing.

When employees are on the phone or e-mailing clients, have them mention the business's social media presence and have them conclude the conversation, e-mail, and SMS with, "Have you found and liked us on Facebook (Twitter, Google My Business yet? Consider having an online contest (great on Facebook) for your audience, or a giveaway or discount that can be promoted across Facebook, Google+, and Twitter.
Use Zoom! Also, consider having a Facebook or Social Media "Meet-Up" event "offline" at your offices or at a local café for clients and potential clients; make it a quarterly informal networking event. Use Zoom!
Encourage everyone; friends, family, neighbors, and business associates to like, follow, SHARE or continuously read what has been posted on all of your business platforms. Send them the links or articles via e-mail when the subjects are considered of value to them.
Attend local networking Chambers or like events as possible. It is NOT what you know or who you know; IT IS WHO KNOWS YOU.
Join groups on LinkedIn and Facebook. Join the local Chamber of Commerce, register your business on Google+, and comment on other people's articles and posts.
Join other local organizations and groups ONLINE; participate in as many discussions and conversation strings as possible.
Sponsor and participate in community endeavors like festivals, charities, 5K runs, food, and blood drives, and help share the information across your social media sites.
Visibility is essential as your social media presence grows through content, ENGAGEMENT, and consistency; call 919 244 6989 or e-mail jim@imusocialmedia.com
**
---
BONUS SECTION: Generic social media plan for small business:
Get out a clean piece of paper and sharpen that pencil… GO!
Look at the history of the business, the current situation, and the marketing strategies currently in use… then:  
Set Goals
Choose the right platforms on social media
Assess your target audiences
Define both the challenges and the opportunities
Track and measure the analytics for growth and return
Use re-targeting strategies and tactics and CHANGE them up to improve process and results  
Remember… ENGAGE your clients… they want and need to be paid attention to every day!
**
This team-spirited post is brought to you by your North Carolina Social Media Specialists I.M.U. Social Media LLC, headquartered in Davidson, NC with offices in Historic Downtown Apex, NC.
Jim Vogel
I.M.U. Social Media LLC
Business: 704 439 0787
Cell: 919.244.6989
jim@imusocialmedia.com
https://www.imusocialmedia.com and https://www.facebook.com/IMUSocialMedia
Identity, Message, Understanding (IMU) Strategy & Management (SM) IMUSM!
NOTICE: The information contained in this article is owned by I.M.U. Social Media LLC and is intended for the SOLE use of the individual(s) who reads it. Any information contained within it is for the reader's use and can be shared and linked to other interested parties. We want everyone more successful!
For great support, join your local Chamber of Commerce.
Photo: I.M.U. Social Media LLC