Tags
3 Years as a Small Business and 9 Points for Success Later, Apex, Apex Chamber of Commerce, Apex NC, Blogger, Cary, Dale Carnegie, Detroit, economic development, IMUSocialMedia, Inside 919, Lake Norman Chamber of Commerce, Localist, Localits Movement, North Carolina, shop local, Shop Local Buy local, Triangle NC, Word Press. Blogger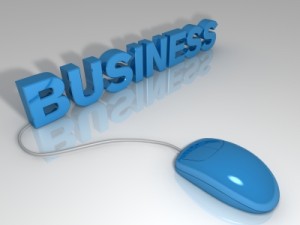 Most experts agree that it is not easy working for you. The facts are that the majority of small businesses and start-ups fail in the first year. And it can take as long as three years to be successful. It is not for everyone.
I.M.U. Social Media LLC (IMUSM) will turn 12 years old on July 16th. Our small business has a very simple vision. We work for other small businesses. We do social media content creation and placement for organizations and solo professionals who do not have the time to build the present themselves. Our team manages Facebook, Twitter, Google My Business, LinkedIn, and Pinterest for over 20 clients. From a local ophthalmologist to a Michigan granite company, we learn the business and write for them, never skipping a beat. We have made every deadline asked of us since August 2011. It is a track record we are very proud of and we adapt and change every day to maintain it.
We know that every day here in the Triangle and beyond, professionals are leaving the corporate area, by choice or not by choice and they all want to have that entrepreneurial spirit to build a vision and be successful.
I.M.U Social Media offers the following nine points for small business success that will save time and money and get you through that challenging first year and beyond:
Honestly assess your professional history and your current situation: Finding where you are just as important as discovering where you want to go.
Follow an income path FIRST and your passion second: Do not follow your passion. Yes, you read this right. This advice will save money and time. Sit down and look at what you are good at and bolt your passion to it. Passion does not pay the bills. For example, if you were a corporate bookkeeper, you might want to start your own accounting business. However, after your history and current situation assessment, you might consider starting a senior financial services business to support the growing Baby Boomer generation; there could be less competition and more need.
Surround yourself with great people: Success is a team sport. The advice we received in the first few months paid dividends. You might not agree with all of it, but listen to every suggestion.
Be patient and consistent: Do become the flavor of the month. Stick to your goals and objectives even if your income is slow to come.
Be a student of the game: Learn everything about the industry you are now in and what the competition is doing.
Have an excellent web presence: You are what people see and read. Have a good website. Have a presence on an array of social media sites. Visibility is a numbers game. The more people who know what you do and why you do it, the greater your chances for success.
Network: Meet professionals just like you who have achieved success or who are also in transition. The local Chamber of Commerce and local networking events are two great places to meet individuals with like interests.
Get that very first client and grow: Motion creates emotion. A good startup needs a client.
Do not do it all yourself: As growth happens, give up being a salesperson, a bookkeeper, an owner, an employee, and a social media guru. Success is a team sport. Give it up and involve others. Give up some responsibilities and the business will grow.
Just before July 2012, we were a struggling "worker bee" sales training company that was $17,000 in the hole. We had no steady clients and the economy was bad. We changed the name and changed our future. The secret sauce to everyone reading this is the economy makes zero difference to a start-up. It is all about the launch, some patience, a game plan, and a little luck. Stay focused and follow the above advice.
There is nothing better than dumping the bureaucratic inertia of big business, a regular paycheck, and unhappiness, into the true joys of working as a small business owner. Just follow income and use your talents to achieve what you want. It is all you!
Remember SHOP and BUY local. You will be so glad you did. Good luck!
**
This post is brought to you by your North Carolina Social Media for Small Business Specialists in Historic Apex, NC and the beautiful Lake Norman Region, NC

Jim Vogel
Owner of I.M.U. Social Media LLC
P.O. Box 802
Davidson NC
Business: 919.533.9069, 704 439 0787
Cell: 919.244.6989
jim@imusocialmedia.com
https://www.imusocialmedia.com and https://www.facebook.com/IMUSocialMedia
Identity, Message, Understanding (IMU) Service & Management (SM) IMUSM!
NOTICE: The information contained in this article is owned by IMU Social Media and is for the SOLE use of the individual(s) who reads it. Any information contained within it is for the reader's use, and can be shared and linked to other interested parties. We want you successful!
Photo: IMU Social Media